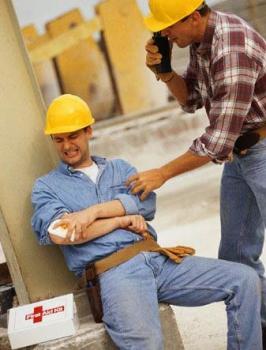 BC Workplace Level 1
BC First Aid provides Worksafe BC Approved courses from both E.M.P. Canada and the Canadian Red Cross providing First Aid & CPR techniques, for individuals who require an overview of First Aid & CPR for the workplace. The course covers skills needed to recognize and respond to cardiovascular emergencies for adults (CPR) and other topics such as choking, airway and breathing emergencies and prevention of disease transmission. These courses were formally known as
Industrial First Aid
.
Prerequisites
:
Be 16 years of age or older.
Course Cost
: $95.00*
Please refer to our
Policies and Specials
for details, restrictions, and available discounts
Course Outline
An 8-hour course with flexible scheduling options
Includes Level A CPR
Provides you with a 3-year certification recognized in the workplace as equivalent to OFA 1
Topics Covered
How to respond to emergencies
The EMS system
Priority Action Approach
How to deal with:

Airway Emergencies
Breathing & Circulation Emergencies

First Aid for Respiratory & Cardiac Arrest
Minor Wound Care
Worksafe BC Forms and Procedures pertaining to First Aid
Contact Us...
1.877.886.JUMP
5867
*prices subject to change without notice