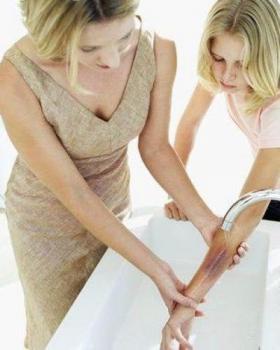 Emergency First Aid
Basic one-day course offering an overview of first aid and cardiopulmonary resuscitation (CPR) skills for the workplace or home. Includes the latest first aid and CPR guidelines. Meets OHS regulations for Basic First Aid. Exceeds competitors´ standards by including injury prevention content, CPR and AED.
Prerequisites
:
none
Course Cost
: $95.00*
Please refer to our
Policies and Specials
for details, restrictions, and available discounts
Course Outline
An 8-hour course with flexible scheduling options
Includes Level A CPR or CPR Level C (for families, parents, and volunteers)
Provides you with a 3-year valid certification
Includes AED (Automated External Defibrillation) certification
This course does not meet OFA requirements for WorkSafe BC however it is recognized by many employers
Topics Covered
How to respond to emergencies
The EMS system
The 3 key principles in First Aid - Check, Call, Care
How to deal with:

Airway Emergencies
Breathing & Circulation Emergencies

First Aid for Respiratory & Cardiac Arrest
Wound Care
Contact Us...
1.877.886.JUMP
5867
*prices subject to change without notice