September 1st, 2009
Get your Pleasure Craft Operator Card (PCOC) before the deadline!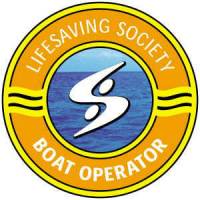 Get your PCOC by September 15th 2009
While we all know it may not be best to leave things to the last minute, these things happen. So here are some last minute dates and times to help ensure everyone can get their PCOC before the deadline.
One of these upcoming sessions could be your last chance to get the certification before the deadline:
Review and Exam: September 6th 2009
Review and Exam: September 14th 2009
We will schedule other course times as necessary
Consult our
PCOC Course
Information Page for more information
Pleasure Craft Operator Competency Requirements:
Operators of recreational power boats are required to have proof of competency (a
PCOC
): By Sept 15, 2009 -
All recreational power boaters
will be required to have their operating card.
---