September 24th, 2013
Space Available Stating September 30th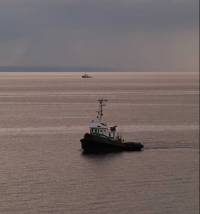 Marine Advanced First Aid
BC First Aid is one of a handful of providers that offer this comprehensive Transport Canada certified First Aid & CPR course with scenarios taken from the marine/fishing industry for individuals who require certification. Space is still available in Sechelt for both the Basic and Advanced certification courses starting September 30th.
The Marine Advanced course runs from Sep 30th 2013, through to Oct 3rd. According to the Transport Canada web site the advanced certification is required by:
Any person who wants to obtain a Masterīs or Officerīs certificate or endorsement;
The person designated to provide first aid on board a vessel engaged on a near coastal voyage, class 1 or unlimited voyage.
For more information or to Register online:
Marine Advanced First Aid
Marine Basic First Aid
---